Cwesi Oteng advises Dr. Nduom to join NPP and win elections forgetting his music is almost dead! 
Quite often Ghanaian musicians and actors try to gain recognition by tagging themselves NPP or NDC when it's the election season. Although it's fair to belong to a political party in Ghana, the whole democracy sting have proven that these celebrities have not really paid their dues supporting these parties. It's either you see them two days to the major election or their usual brief appearance on campaign platforms.
Then they disappear just like our Ministers right after elections are over. Very few of them takes part in promoting national interest on their own aside from their daily entertainment activities that have mostly geared towards their personal gains.
It's sad and frustrating I must say!
In an interview with Lexis Bill on Joy FM, Mr. Oteng was of opinion that two major political parties dominate the political scene in Ghana; the NPP and National Democratic Congress (NDC), thus in order for a Presidential Aspirant to succeed, he or she would have to join one of these.
He further added that: "I think that it would be so beautiful for him [Nduom] to be president, but I wish that he'd enter NPP and break it through. If he enters NPP, he can win anything."
This comment comes at a point when he [Cwesi Oteng] is trying to revive his dead career as compared to the flourishing career of Dr. Ndoum! The singer recently held a live recording for his new album 'Anthems,' as a way of getting his theme heard, he's in the news passing unnecessary comments instead of focusing on his music.
The shady political attitudes from celebrities to most Ghanaian citizens are ways these entertainment people spend money they've not worked considering the fact that the Ghanaian entertainment industry hasn't contributed much revenue to the country's GDP.
Just for the record, the last time we really heard anything about Cwesi Oteng was when he endorsed then Presidential Candidate of the NPP, Nana Addo Dankwa Akufo-Addo whom he referred to him as 'a breath of fresh air'. This was 2016! Ten months after his disappearance, he resurfaces our airwaves because he has his new album to promote and make clock some cedis as well.
How long will these entertainment people take Ghanaians and their listeners for granted?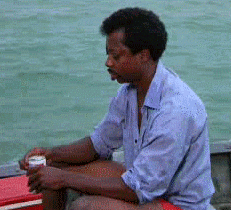 Arts and Entertainment in Ghana, especially music, has become a fulcrum for youth economic empowerment and holds immense potential for promoting local brands in an increasingly global marketplace but most of these so-called top acts have failed to prove they're worth celebrating!
The word celebrity itself would always sound ambiguous when used in Ghanaian context. However, for the majority of natives in this country, the Stars in the movie and music industry somehow merit such an acclaim and have constantly abused the status.
 My advice to Cwesi Oteng
The Arts encompass literary works – including poetry, novels and short stories, and epic poetry; performing arts – among them music, dance, and theatre, comedy, spoken word; culinary arts such as baking and winemaking; media arts like photography and cinematography, and visual arts – including drawing, painting, ceramics, fashion, and sculpture. If music is not the way forward, he can learn how to draw or dive into the fashion sector since he's already doing well with his fashion sense.
It's time all these 'irrelevant' musicians put a stop to passing unnecessary comments to leaders who are contributing greatly to the economic growth of the country. Last time I checked, Art, freedom, and creativity will change society faster than politics.
We have to grow so it would be best for the infinitesimal fraction of the entire media space to tackle arts and entertainment in a manner that will help make an impact in the sector, improve lives and grow country as a whole.
Source: Samcilla/BjrliveFM.com/41017/Opinion